We'll buy your house in Pittsburgh, PA AS IS and close on your timeline. You won't have to clean, paint or fix a thing. Don't waste any more time or money.
We guarantee efficiency and speed.
No closing fees or commissions
Flexible options to accommodate your needs

Schedule a Visit
Free, no-obligation consultation and property assessment.


Get a Cash Offer
You sell directly to us. No expensive real estate commissions or repairs needed.


You Get Paid
We can close as quickly or as slowly as you would like - our promise to you.
Sell My House Fast Pittsburgh, PA
The influx of new housing developments and real estate agents has made Pittsburgh's housing market incredibly competitive. Home sellers have to go through so much work to get an offer, especially if they have an older home. While you may spend tons of money on fixing up your house for sale, have you ever considered "how to sell my house fast for cash Pittsburgh style?"
While the thinking used to be that you had to understand local trends, upgrade your home's appliances, and shell out money for marketing, the new way many home sellers are getting out faster is through setting up an "all-cash" deal. We will explain how this is possible below.
There are some major benefits to a cash offer, especially if you are trying to move out of a home and get the most return without the hassle or wasting time.
Main Benefits of Selling Your House Fast For Cash
The phrase "all-cash" is actually a misnomer. It's illegal to close any real estate offer with only cash in the United States. However, this phrase still refers to a buyer purchasing a house outright without financing. To finish the closing, the buyer simply transfers funds through a wire into the seller's account or uses a cashier's check.
This leads to very some handsome rewards for sellers who want to get out of their homes as fast as possible. Some of these benefits include:
 Simpler selling process with less paperwork
 Fewer parties involved, i.e. less real estate agents and appraisers
 We pay all of the closing costs
 Expedited timeline for sale, typically within a week
 Less risk of the deal falling through
 No marketing or listing required, so less expensive
 Easy closing with no wait time
There are typically two ways to get an "all-cash" offer. One buyer is an individual who wants to live in the home as fast as possible without the help of a lender. Then, there are real estate investors who simply purchase properties as fast as possible to remodel and resell or keep in their rental portfolio.
You don't even have to list your home for sale to get an all-cash offer. You can contact us directly, or we may contact you if you list your home on Facebook or Zillow.
Is It Risky to Sell Your Home for Cash?
Actually it's become the most popular way to get money quickly for your home. Many homeowners do not realize that they can sell their homes within weeks by working with a cash buyer. While you may think that selling your home through a realtor or private listing on Zillow will earn you more, you still have to pay out for representation, marketing, and cleaning up your home for open houses.
That's a ton of work and lots of additional costs that you will have to recoup in the sale of your home. However, you do have to verify that your cash buyer is legitimate and "good for the money" before proceeding. Most cash buyers can provide previous investment statements and prove earnest cash before you enter into a contract.
Cash buyers typically pay a fair price for your home. In addition, you don't have to wait and worry about the buyer being approved for financing since we invest with our own money. If your home requires extensive repairs, you also won't have to foot the bill to remodel or replace any appliances as we also purchase homes as-is.
Another great part about using an all-cash buyer is you won't have to pay for inspection or appraisals. These lower your costs considerably so that you simply get to keep all the money from the sale of your home.
Before going into a sale, it's important that you do your homework. We have been working with home sellers for over 20 years and guarantee the sale of your home for a fair price. We're different than many other cash buyers as we want to work with home sellers who need help now.
What's the Difference Between Selling for Cash and Selling Online?
Homeowners open themselves up to a lot of risks when they place a home for sale online. There are many opportunistic real estate firms and fraudulent who seek out new home listings to see if they can scam you. For that reason, you should always meet with the buyer in person and check their credentials to ensure that they have the money upfront for the sale. Any buyer who cannot supply earnest cash or prove their worth may be trying to scam you out of your home.
You Don't Have to Work with a Lender
When you sell a home, there are a number of factors that can drag down the sale time. One of those is having to work with the buyer's bank or lender. If they are not approved for a loan, it may take weeks for you to find out if you don't have a real estate agent on your side. Typically lenders also want to have an inspection and appraisal performed.
All of that goes away when you have an all-cash buyer. You don't have to follow the lender's rules. While you still have to go through negotiating a price with a cash buyer, it's much faster and agreed upon within a day rather than weeks.
Differences in Real Estate Closing Timeline
If you are in the market to sell your house fast for cash in the Pittsburgh market, then closing timelines are the most important. The closing time for an all-cash purchase is quite different from a financed purchase.
For one, it takes only a week in some cases to close on a house with an all-cash deal. This is because a lender is not necessary to finalize the loan. Once you are under contract, you can close a cash sale in a few days. While can take as much as two weeks, depending on title and escrow companies, home sellers typically receive funds within one to two weeks.
In comparison, a financed purchase requires several steps and typically takes about 30 days to complete. However, it's more accurately around 60 days as buyers need to be approved for financing, supply earned cash, talk to appraisers, and have the house inspected.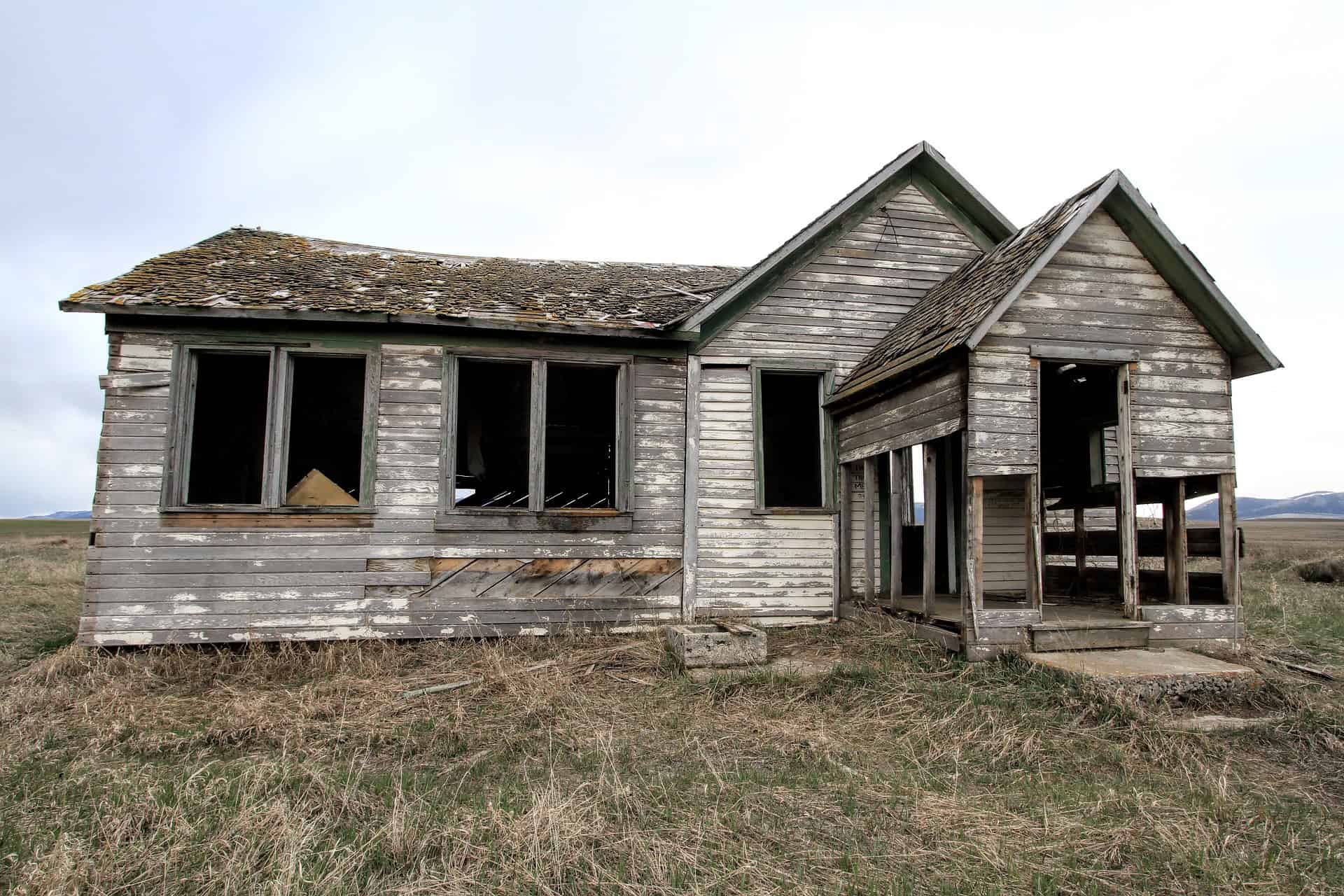 Why It's Easier to Work with Private Investors
The process for buying a home for cash is much simpler. For one, you only need to sign the contract and pick a closing date to complete the sale. With a regular home sale, it may take weeks to get a closing date. However, private buyers typically work with fast escrow services to move everything swiftly. You simply agree on the negotiated price and sign the contract, then pick when you would like to close.
How are Closing Costs Handled in a Private Cash Sale?
When you work with our company, we handle all the closing costs as well. The only issue is if you have any liens on the property. Before selling your home, you should take care of any debts before listing your property. This makes it easier and faster to get your money.
We purchase houses around the greater Pittsburgh, PA metro area.
What's the Process Like for Selling Your House Fast for Cash Pittsburgh, PA
Flipping houses has become an industry of its own, and now everyone is out to purchase properties as-is. These individuals and bank investors typically want to buy a house as fast as possible so they can get started on remodeling the home and putting it back on the market.
That leads to big benefits for private home sellers who want to get out of their homes quickly. The process is similar to a financed purchase, but as stated previously, it involves fewer parties and less paperwork. For example, you won't need to contact an escrow company, and we do not even require a home inspector to check out the property. We also take care of all the closing costs.
Here is the quick 2-step process for selling your home for cash with us:
Step One: Sign the Contract
Once you have a price set and finalized with the buyer, it's time to put things on paper. The first step is to accept the buyer's offer and complete a "Purchase and Sale" agreement contract. This means that you are "going under contract." This indicates that the house is pending for sale, and it's necessary to begin the buying process. It shows that the buyer and seller are locked into serious negotiations for the sale of a home.
Step Two: Pick Closing Date
The next step and last step is to simply pick a closing date. It could be one week from the sale of the home or longer, if you choose, but we like to make things happen as fast as possible for our sellers. We transfer funds or provide a cashier's check as soon as the sale is complete.
Do You Need to Sell Your Pittsburgh House Because of Repairs?
Even if you have tried to sell your home in the past or had a real estate agent deny your home as marketable property, many all-cash buyers don't care about repairs and clean-up. In fact, that's the whole point of selling your home fast through a private buyer.
 You don't need to clean up the property or make repairs
 You don't have to waste time finding an agent and pay them to "clean up and market" your property either
 You don't have to sign any contracts tying you to an agency who may not get a sale in the first 3 months
 You don't have to wait around to sell your home or call your agent wondering if there were any offers
Most all-cash buyers know what they are looking for and whether they can buy your home right away. In fact, they may reach out to you because it matched what they were looking for completely. Most of these investors are ready to start the process immediately, so you can expect an offer quickly.
What is a Fair Offer for Your Pittsburgh Home?
There is actually a formula that you can use to calculate an estimated fair price for your home. This is commonly called the 70% Rule, and the equation looks like this:
 Estimated Sales Price x 70% – Rehab Costs = Maximum Offer
For example, if you estimate your home is worth $250,000, but you have $20,000 in rehab costs, then you can plug those numbers in as follows:
 ($250,000 x .70) – $20,000 = $155,000
There are some considerations such as the location in Pittsburgh. For example, homes in Six Fords, Glenwood, Bayleaf, and Glenwood Village will typically go for more than homes in Brier Creek or Five Points. It's important that you not take the buyer's assessment of the location personally as they are just trying to get the best deal for the location. You can always look up recent selling prices in your neighborhood to get a better idea.
In addition, you may withhold rehab costs in your sales price, but a housing inspection will typically unveil any issues with the home. Still, you may estimate that your remodeling costs are much higher than what the new buyer will spend. On average, homeowners tend to spend more money on remodeling their homes than what is actually necessary. Investment flippers typically have their own contractors and wholesale suppliers.
When it comes to getting a fair offer, you also have to factor in how much you would spend to close on a higher sales price. You may have to spend months marketing with a real estate agent, and then you would have to pay a percentage of the closing costs to your agency. You can avoid all of those costs simply by working with a motivated private buyer who wants to give you cash.
Should You Sell Your Home for Cash Today?
So what's the bottom line to sell your home fast for cash? Homeowners can choose this option if they want to work with a reputable private buyer who wants to close within a week, making quick work of the home selling process. The best part is that funds can typically be in your account within a matter of days.
3 straightforward steps to obtain cash for your home. Begin by sending the property address to us here.
People from all walks of life sell to us, but they all share one thing in common: they need to sell a house quickly to a trusted home buyer who can make a cash offer and close on their schedule. 
We'd still like to hear from you. Our buyers are interested in houses that might be good investments, regardless of condition. Whether your house needs minimal work or a lot, call us. 
People from all walks of life sell to us, but they all share one thing in common: they need to sell a house quickly to a trusted home buyer who can make a cash offer and close on their schedule.